Derick M. Overland Park, KS
"Perfect Smiles Dental Care have experienced and professional doctors, hygienists and assistants.  The hygienist who cleaned my teeth is the best. I always enjoy interacting with Dr. Bridenstine.  He's very polite and attentive and is always a joy to be around. When checking out, the front office ladies were informative and professional.  They were prepared for every customer.  Everyone I meet who are looking for a dentist and hygienist, I refer them to Perfect Smiles Dental Care.
"Dr. Bridenstine is is an excellent and a true professional and provides the best service. I also like his hygienists and assistants. They always answer my questions and are also very professional."
Amber G. Lenexa, Kansas
"The assistants at Perfect Smiles Dental Care were excellent in caring for me and helping me get through my anxiety. The front office ladies were warm and friendly and great from the very beginning and patient after my appointment when I asked about my treatment plan."
Brian H. Shawnee, Kansas
"The doctors at Perfect Smiles are great and do quality dental work.."

Michelle S. Lenexa, Kansas
"The office administrators at the front were friendly, very kind and gentle and explained the process.  They greeted me immediately by name and had my paperwork ready to go. The hygienist had a gentle touch and was thorough and Dr. Bridenstine was friendly and gave me great information on my tooth issue.  Most of all, I felt very safe and comfortable with the Covid safety measures they had in place."

Letha A. – Shawnee, KS
"I'm so pleased with everyone. The doctors are wonderful to work with and are SO trustworthy! The ladies at the front desk acknowledged me immediately and very warm."
Jaclyn V. – Overland Park, KS
"The staff at Perfect Smiles Dental Care are the BEST! They are so welcoming and they help you understand any out-of-pocket expenses you will or may have. They always work around your schedule which is extremely helpful."
Leah H.  – Kansas City, MO
"I love having Dr. Bridenstine as my dentist! He's kind, thorough and does excellent work. His staff are great people! They are so friendly and empathetic."
Diana A. – Roeland Park, Kansas
"Our entire family has used them for many years. They do a great job of explaining every detail and work hard to insure that our dental benefits are utilized as much as possible to minimize our cost. the staff is also wonderful. Never happy to visit the dentist, but they make it as bearable as possible."
Denise M. – Mission, Kansas
"I used to hate going to the dentist until I started coming here a little over 10 years ago. They do everything that they can to make you feel welcome and relaxed. I recommend them any chance I get."
Kelsey C. – Olathe, Kansas
"This was the best dental appointment I have ever had"
Brennan D. – Overland Park, Kansas
"Today's experience was fantastic! The whole staff was wonderful in making sure I was comfortable the entire time of my procedure. I received a new cosmetic makeover smile! My new veneers look wonderful and I'm excited to show them off! My smile looks amazing and I would recommend to anyone wanting a new smile to come see Dr. Bridenstine. The dental facility is extremely clean and modern. My experience was very enjoyable! I love Perfect Smiles Dental Care. Thank you for all your help during this life changing experience!."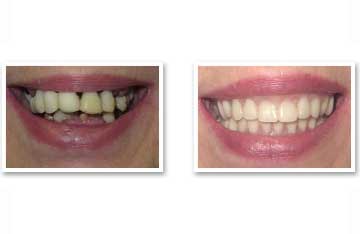 Marilyn O. – Lenexa, Kansas
"I came to see the Perfect Smiles staff with a mouth full of broken teeh and I was hesitant to smile. I had always been known for my smile. I am happy to be able to smile again. Dr. Boldry and her staff treat everyone as if they are family. I am so glad that my daughter recommended this office to me."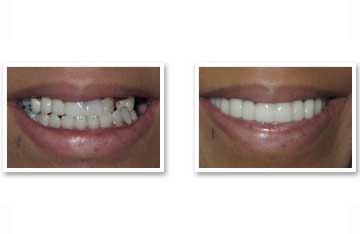 Tijuana M. – Kansas City, Missouri
"It's almost impossible for me to put into words just how fabulous I feel right now. I'm literally fighting back the tears because I now have the confidence to not only smile, but to also hold a conversation with others up close and personal. My total experience with Perfect Smiles has been a blessing. The staff is not only amazing and professional, but they are very compassionate in listening to me as an individual, not just as a patient and I would definitely say they exceeded my expectations every time!"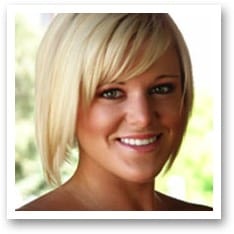 Tarrah S. – Denver, CO
"I can't even begin to show my thanks and gratitude for what you have done for me! Last October I came in to get veneers on my front teeth after years of discoloration that couldn't be fixed and embarrassing modeling. As a singer, I have always been on stage, had photographs taken and been in various media but I always hid my smile in photographs and on stage. Two years ago I had professional photographs done for my CD release and I begged the photographer to fix the color of my teeth in the photographs – but now I want close-ups taken of my smile! It's absolutely gorgeous!
I constantly have people coming up to me and telling me I have the perfect smile – and it's true. For the first time in my life my smile is absolutely 100% perfect! Now I smile and laugh all the time and I even recently had a promotional photo taken for my band and I didn't ask for any changes!
You and your staff were wonderful throughout the entire process and really made me feel at home when I was in your office – you guys are THE best!"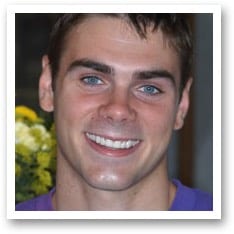 Vince Demarest – Overland Park, KS
"When I entered the office of Perfect Smiles Dental Care, I was impressed with everyone's sincere kindness and professionalism. I was very pleased with the service and the efforts to always make me feel comfortable. Before I came to Perfect Smiles Dental Care, I was insecure about my smile. Now with my new look, I am extremely satisfied."
Kim M. – Kansas City, Missouri
"I'm pleased with the results of my Invisalign treatment. My expectations were met completely. When I came in, my teeth needed help, but after wearing Invisalign for less than two years, no one would ever know that I once had crooked teeth. The Staff at Perfect Smiles is extra special. They always made me feel at home while being friendly and informative throughout my treatment. They treated my teeth like theirs, so special care was given at each visit. I'm glad I chose Perfect Smiles Dental Care to handle my dentistry needs and I'm thankful that the Invisalign treatment gave me a beautiful smile again."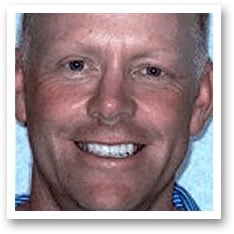 Colonel Peter C. – Leavenworth, KS
"First of all WOW!!! You guys are out of control. The flowers were gorgeous. My fiancee, Melinda said, "They were the most beautiful arrangement I have ever seen." She was simply overwhelmed. I was overwhelmed. Absolutely extravagant and fragrant! My teeth are doing great…it is a crack up to absorb everyone's reactions. The one I am getting the most is, "you look great," followed by conversation then another, "you look really good, what is so different about you."
But my best reaction was from Melinda, the love of my life. She cried when she first saw me. She knows what a sore spot my teeth were in my life. I think she summed it up best when she said that these are the teeth I was meant to be born with. She thinks I am even more attractive, as hard as that is to imagine, given that I was a Greek god before.
God bless you Dr. Bridenstine, Dawna, Stacie, Liz, Lynn and April. You are each special and you changed my life. Thank you."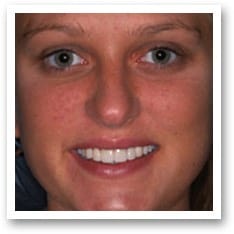 Kristen B. – Lawrence, KS
"It has been a couple months since I got veneers on my front teeth and I feel like a new person! After a fall that left me with my front teeth chipped, I consulted with many cosmetic dentists. After visiting your office, I knew I wanted you to fix my teeth. My experience with everyone was Amazing! I felt comfortable and completely trusted you. You and your staff completely exceeded my expectations! I love my new teeth and get compliments every day how great they look. I want to thank you again and let you know how much I appreciate everything you guys did for me. I love to smile again because of you and your wonderful staff. Thanks again."
E.R. Bartlett – Leavenworth, KS
"First and foremost, I would like to thank all of the staff here at Perfect Smiles Dental Care. Your staff removed all of my previous dental fears that I once had. Your staff was always willing to help and answer any questions or concerns I had. My experience here at Perfect Smiles was outstanding and all should be complimented for their hard work. Once again, I Thank You All for helping me feel confident to smile again."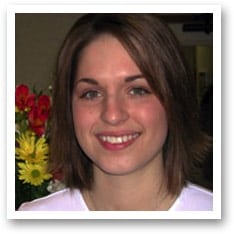 Sheri B. – Lawrence, KS
"Ten years ago I was in a bicycle accident that did a lot of damage to my mouth. The worst part was I lost one of my front teeth. Ever since, my biggest dream has been to get a permanent tooth put in so that I would not have to wear a retainer all the time. I just received a cosmetic bridge and I could not be happier. Dr. Boldry would not settle for less than a perfect tooth. I am so grateful for her efforts. Every time I went to see her, she and her staff were wonderful. They were always so nice and their number one priority was my comfort and happiness. Over the past ten years I have been to eight different dentists for various reasons in my mouth and not one compares to Dr. Boldry and her staff."
Thomas M. – Shawnee, KS
"In the year that I have been coming to Perfect Smiles, I have had 3 cleanings and had a new bridge done. I'm always greeted with a smile and the work performed is top-notch. I'm really glad I made the switch lat year to get my new bridge and I will continue to come to Perfect Smiles for years to come and refer everyone I know. Without a doubt, the best all around dental care I have had!"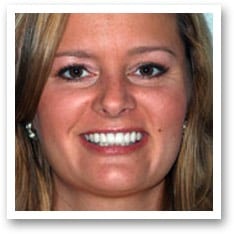 Tracy O. – Kansas City, KS
"I have to thank you a million times over for the self-esteem you have given me! I no longer hide my smile with my hand or keep my lips together when I smile I was sol self-conscious of my crooked teeth, especially in front of a camera. As I looked back through the years, I noticed that my smile was always "closed mouthed" in all my pictures. Now, I want to take pictures just to see my smile. I never thought a smile could feel good or be fun. Thank you for giving me beautiful teeth.
PS: A special thank you to Dawna. She's the kindest, most gentle person that I have ever met."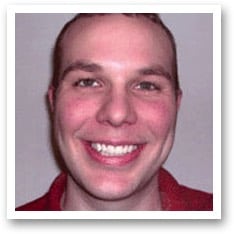 Allan H. – Kansas City
"Dr. Bridenstine and his staff, exceed all expectations when it comes to helping you achieve the perfect smile. Their chair-side manner makes going to the dentist a breeze. Dr. Bridenstine and his staff are always more than willing to make your experience at the dentist a comfortable one.
Last May I went to Dr. Bridenstine with the impossible. I was getting married in June and wanted my front teeth fixed, which had been damaged in an accident when I was eight years old. Knowing how important this was to me, for my wedding, Dr. Bridenstine and his staff jumped into action to repair my broken smile.
A couple days before the wedding, I had porcelain facings, (veneers), placed on my front teeth. Thanks to all their hard work and determination, the impossible was achieved. I was able to smile with confidence during the wedding, knowing that my smile had been fixed. I would encourage anyone that has a smile they do not like, to stop by and talk with Dr. Bridenstine. He will do everything he can to help fix it."
Barb S. – Kansas
At 51 years of age I can't begin to share all of the trauma and nightmare experiences I have had since my childhood with dentists. The only reason I have forced myself to continue the search for a dentist I can trust who won't cause me pain or panic, is because of the deteriorating condition of my teeth. I know my smile is the first impression to others even before they hear me speak. Dr. Bridenstine and his staff at Perfect Smiles Dental Care have not only met my criteria, they have exceeded it! I can only compare my dental experiences to that of a refreshing and enjoyable visit to a spa. I was not only greeted by name the moment I walked in, but the whole staff offered smiles and genuine welcomes. From that moment on, I was treated like I was their only patient of the day. I was relaxed with a paraffin wax hand treatment during treatment. I was offered to watch movies on their monitor or to listen to music with CD stereo headphones. The dental chair was the most comfortable I have ever been in and I was also pampered not only with a pillow under my knees for back support, but a blanket across my legs and a warm compress for the back of my neck.
After the dental procedure was completed, I was given a warm, moist towel to wipe my mouth. But the truly amazing part of the entire experience was that on a pain scale of 1-10, I never experienced more than 0-1 in discomfort from having my teeth worked on or from having my teeth deadened with anesthesia. Dr. Bridenstine and his staff are the absolute best. I cannot recommend them enough."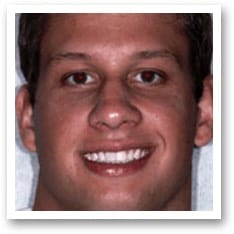 Joey H. – Higginsville, MO
"I found your office, Perfect Smiles Dental Care by searching on the internet for cosmetic dentistry in the Kansas City area. There were many offices to choose from but I ended up choosing your office and I"m glad I did. All of your staff was very welcoming and really knew how to achieve the goal of helping me achieve a perfect smile! I drove an hour and a half each way to your office, which in this case did not bother me at all because I knew what the end product would be. Your facility is very clean and technologically up to date and my favorite, your ultra-soft "Tempurpedic" dental chairs to relax in while you work on my teeth. I admit that I have fallen asleep in those chairs a few times.
Also, I enjoyed listening to music while you worked on my teeth. On one of my appointments, I forgot to bring a CD with me so one of your assistants went out to her car and brought back for me one of her CD's for me to listen to. That small gesture made a big impact on my experience with Perfect Smiles Dental Care. All in all, you have an excellent staff, excellent service and of course, excellent teeth is what Perfect Smiles Dental Care is all about."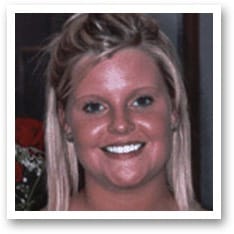 Your BIGGEST Fan, Sarah M. – Lee's Summit, MO
"I love you all!! There aren't words to tell you how grateful I am for helping me get the beautiful smile I have always dreamed of. I wore braces for 6 years and had some bad experiences, so I was terrified of going to the dentist. I knew I needed a lot of work done and was scared of the pain I would have to go through. Dawna made sure I was always comfortable and Dr. Bridenstine told me everything he was going to do before he did it to help east my anxiety. They let me ask questions so I understood what they were doing and whey they were doing it. It was a piece of cake!
Now, less than 6 months from when I first me Dr. Bridenstine and his staff, I have an amazing smile and just in time for my wedding. But more than looking great in my wedding pictures, my new smile has given me a countless amount of confidence. I never smiled showing my teeth before and now I can't stop smiling! My friends and family tell me I look like a movie star and with my new smile, I feel like one! I feel like I can do anything now and my smile has just become a HUGE bonus. The real accomplishment is that I'm no longer afraid of the dentist. I actually look forward to going to Perfect Smiles Dental Care to keep up my beautiful smile and to see the wonderful doctor and staff. Thanks again for making my dream come true!!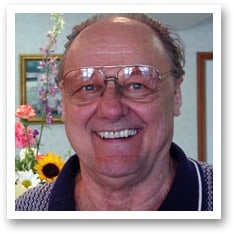 William D. – Shawnee, KS
"I'm taking this opportunity to express my thoughts about my personal experience with you and your staff. I was your patient a number of years ago until you no longer honored our individual HMO coverage. Then I went to the Kansas City Missouri Dental College for about 4 years. You had given me a letter with a proposed treatment plan indicated about $2,000 worth of work necessary for my mouth. I spent my time with the dental college putting up with a continual change of students and deferrals and postponements because of work being performed on the dental building. My teeth were cleaned only 3 times during those years. Each visit would be about 3 hours with a new student charting and waiting while a teacher looked over the work of a student. Then that student moved on, graduated, etc. and the whole process would start all over again with a new student. Meanwhile, one or more teeth went bad and had to be extracted. The procedures recommended in the letter by you were never performed.
I finally got tired of this process and returned to you and your office. By now, $15,000 of dental work was necessary to repair my broken teeth just so I could eat and keep what teeth I could. It was a pleasure and relief to return to your office. Thank you for your expertise and timely referrals to specialists when needed. Now with an upper plate, lower bridge, crowns and porcelain inlays, I can eat successfully and display a "perfect smile". I have confidence in you and your staff and am pleased to get regular cleaning and check-ups. I would definitely recommend your office to anyone for any dental needs. I hope this letter will help convince someone to make the right decision and take care of their teeth. This is the right way to do it."
Julie W. – Kansas City, MO
"I want to thank Dr. Bridenstine and Staff for being so wonderful to me, not only by giving me my "Dream" smile but for also helping me through my extended process of bringing my teeth back to good health after years of neglect. Every visit is welcomed with a warm greeting, as well as taken care of during the entire visit with a blanket/pillow, sweet, hand-holding or little rubs to make sure that I am comfortable, and constantly checking in to make sure that I am alright. When I leave, I am so thankful for the kindness and genuine care that I am given. I feel honored and lucky to be a patient and feel part of the Perfect Smiles "family". You are all so special and unique! Thank you!"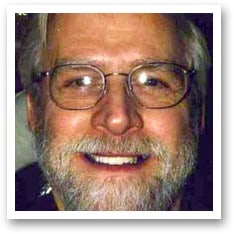 Michael M. – Kansas
"In 1992 I went to Dr. Bridenstine for a second opinion regarding the fillings in my front teeth. My dentist at the time had given me the option of crowns or a bridge replacement. I wanted to see if they could place fillings. Dr. Bridenstine felt confident that he could repair them with fillings. I switched to him then and have been with him ever since. Since I have an under-bite, bad occlusion, and a small palate, my teeth do require more than average care. After ten years, I finally had crowns put on my front teeth. They are beautiful! Dr. Bridenstine has been an excellent dentist, providing what I believe to be the finest dental care in the area. Over the years, Dr. Bridenstine has worked with me on determining what kind of restorative or preventative care my teeth require. This care has included cleaning, fillings, crowns, and referrals for root canal and periodontal care. Dr. Bridenstine and his staff have always provided top-notch care, never settling for inferior choices. His office has also been helpful in determining what my costs will be and what my insurance may cover. I would recommend Dr. Bridenstine (Perfect Smiles Dental Care) to anyone seeking a dental provider. You will find a pleasant and relaxing environment with staff that are professional, cheerful, and helpful to their patients' needs and concerns."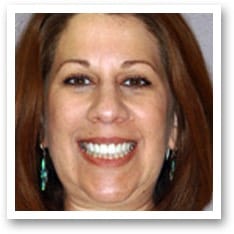 Sheryl V. – Overland Park, KS
"I have always been embarrassed by my teeth. I never really smiled in pictures and people noticed this. I've always had a series of bad experiences with dentists. From the beginning everyone here has treated me with the utmost respect, kindness and professionalism. For the first time in my life, I don't dread coming to the dentist. I actually look forward to it! I had metal braces as a teenager and that was a disaster. Invisalign makes so much sense and was so easy. Now that I have veneers on top, I couldn't be happier with the results. I wish the whole world knew how great everyone in this office has been to me and I can bet, everyone who comes there."
Dustin R. – Shawnee, KS
"I am very pleased with my Invisalign Results. I am much more confident with my smile now. Most importantly, it didn't change my lifestyle while they were in. I didn't have to worry about braces."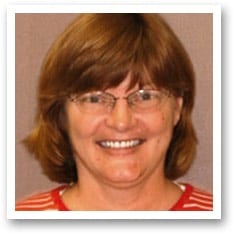 Kirsten P. – Kansas
"Since you have made my dentures, you have and continue to, change my life! I am a much happier person. I laugh and smile so much now. I feel so much better about myself! I've been without dentures for 10 years. I now eat so much healthier and feel better each day.
To say thank you seems not enough for how you have changed my life. So here is a smile for you! Here is heartfelt laughter and happiness from my heart. The office is so pleasant and the staff are unbelievably kind and gentle!"
Benjamin J. – Topeka, Kansas
"I had a great experience with the Dentist and Staff at "Perfect Smiles". They were extremely helpful in bringing my dental work up to date and getting me fitted for a Snap-On Smile."
Emily L. – Kansas City
"Many thanks to Dr. Bridenstine's office and Invisalign! I am finally able to communicate face-to-face with someone without being self-conscious of my smile!
Thanks to Dawna's patience and drive for perfection, I am ecstatic with the results and I know my case with Invisalign could not have turned out any better. Dawna knew exactly what was supposed to happen with each aligner and cared enough to make sure the results were exactly what we expected and nothing less than 100%.
Everyone I know is extremely impressed with the results I achieved using Invisalign. If I could go back and do it all again, I would absolutely choose Invisalign again (but only through Dr. Bridenstine's office!)."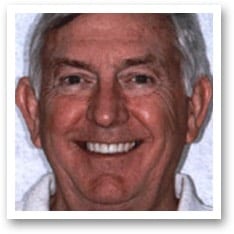 Bud C. – Overland Park
"Before the procedure I never believed my smile could look so good. I'm amazed, pleased and proud. You have a real caring dentist office and staff."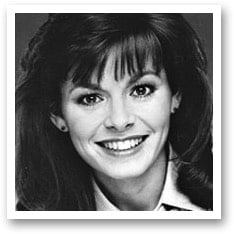 Dixie T. – Kansas
"I was always self-conscious about my discolored teeth and didn't smile much. After Dr. Bridenstine whitened my teeth and closed some gaps with cosmetic bonding, I began smiling all the time. People said I was like a new person. Wow, what a difference! Thanks, Dr. Bridenstine and your wonderful staff at Perfect Smiles Dental Care for my beautiful smile. I love it!"
Jeff G. – Overland Park, KS
I had veneers that were put on by another dentist and I was never happy with the way they turned out and I had been thinking about getting them replaced for quite some time. After talking with Dr. B., I finally decided to get them replaced. I am really happy with the way they turned out and wish I would have done this a lot earlier. Dr. B and staff were great! Thanks!
Les E. – Lenexa, KS
My experience was very pleasant as usual. Keep up the good work
Jeff M. – Olathe, KS
I am always in awe at your customer service. I swear, every time I visit your clinic I go back to my work and try to emulate what you folks do. Thanks!
Brenda I. – Raymore, MO
Your dental practice is the best I have ever gone to and I have recommended 2 people to your office already and they have been seen and happy. KEEP UP THE GREATNESS!
Matt S. – Lenexa, KS
My Crown feels great! On the way home yesterday, I thought it felt a bit high, but after chewing a little, it feels like my own tooth! I haven't been able to chew on the left side in months! • Thank you so much, Dr. Bridentine, for such good work.
Julie B. – Shawnee, KS
I probably said this before – the staff members are all so happy and cheerful, get along with each other and approach me with the right amount of personal care in a professional manner. I have not had such positive experiences at any other dental office. This is the first place I have felt comfortable enough to return for more care in many years! Each member of the whole team is always smiling, greets me by name the moment I walk through the door. I continue to be very comfortable and am growing less fearful (scarred by bad experiences in the past) of dental appointments. Thank you for this new piece of mind.
Scott H. – Lenexa, KS
Wow! I was really impressed with how nice the staff and doctor was. I don't know that a person could have a more positive experience than provided at this clinic!
Julie F. – Lenexa, KS
You are ALL AWESOME! I feel every one of my needs were handled in the most sensitive and individualized way. Actually, I never felt I would like going to the dentist…with you (each of you) being there for me, I can rest assured and look forward to yet another great experience for my oral health and my new BEAUTIFUL smile!!!
Sierra E. – Gardner, KS
Alaina is a wonderful and gentle hygienist. I enjoy working with her on my oral health. She is friendly and knowledgeable. She makes each visit as comfortable and pain free as possible. Dr. Bridenstine is always warm and takes his time to make sure you are aware of whatever health concerns exist and explains your options. Glenda in the front office is always warm and welcoming. My visits are always great and my husband Michael and I enjoy your practice. Keep up the great work!
Jack C. – Olathe, KS
The whole team is superb. I have ultra-sensitive teeth and Dr. Boldry personally sees to it that I am no longer "sent to the moon" during check-ups and cleanings. No changes recommended– perfect as is! Thanks again!
Julie B. – Shawnee, KS
Your entire staff was smiling and pleasant. The people who worked on me were comforting and gentle. I will continue to seek care with your office — I have avoided dental care until finding you!
Deon Belcher – Olathe, KS
Dear Dr. Bridenstine, I'm just writing to say thanks for your service and the quality of people you hire in your office. I did not realize how just being able to eat on the left side of my mouth could be so exciting. I have not eaten on that side and tried not to let hot or cold hit that side of my mouth for quite a long time. I guess I had just learned to live with it. I was in your office (yesterday) and you "fixed" the problem with such compassion, tenderness and excellence. I went home and at dinner realized, hey, I can eat on that side now. Wow, just a simple thing like that and I had "lived with it" for all this time. My food seemed to taste better :>)
Thanks for changing my mindset about dentists. I realized that because my parents thought it was a waste of money and did not put a priority on going to the dentist, I had adopted the same mindset. As problems came up, I just learned to live with them. When I came to you the first time your staff was very gracious in explaining from a medical perspective how going to the dentist was just as important as going to the doctor because what goes in my mouth affects my overall health. I didn't realize that the bacteria and plaque under my gums was going right into my bloodstream. A week before that my doctor suggested the same thing. It wasn't that I didn't brush my teeth or try to take care of them, I just didn't think going to the dentist was important, as long as I wasn't in excruciating pain. It makes sense now and I am excited to get all of my teeth and gums back into a category of "good health".
Not only are you concerned about the "health" of my mouth but you really care that we are concerned about how we look when we smile. I want to keep smiling in life and when I do, I want my smile to look pleasant and healthy. After all, a smile tells a lot about someone. How many people are out there not smiling, not because they are hurt, mean or rude, but because they are embarrassed by the condition of their teeth? Through all the things you sponsor and do, you are making a difference in humanity to keep us smiling! And when we smile, we feel better.
Your staff is absolutely incredible. They are kind, understanding, concerned and have a mindset of excellence. From the moment I walked in the door to the time I left, EVERYONE has that same kind, understanding, patient and enthusiastic attitude. It is rare to find this kind of service in our society and when we do, we should say something about it. So, again, thank you
Contact now