Charities And Community Service
At Perfect Smiles Dental Care we're proud to be part of the Kansas City community. We believe it's important to give back to the community we share with our patients. We invite you to reach out and contact us if you are interested in working with us. Here's a list of some of the charities we are proud to be a part of:
A Message From Dr.Bridenstine
Thank you for taking the time to learn more about our contributions to the community. We invite you to contribute to the organizations listed below in any way you are able.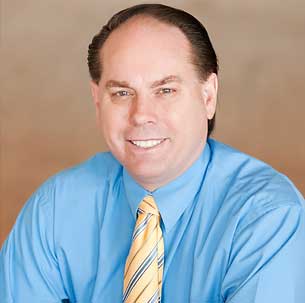 COMMUNITY SERVICE & CHARITIES
Every child born in the world has the opportunity to live a full, productive life, including those born with a cleft palate. Especially in developing countries, children born with a cleft lip or palate unfortunately number in the millions. In addition to the way a cleft may look, most of the children born with them can't eat or speak properly. Many children are not permitted to attend or school or hold a job – both of which are sorely needed in developing countries. Children born with a cleft often suffer needlessly – as there is a simple surgery that has existed for decades that can fix this problem.
The American Academy of Cosmetic Dentistry Charitable Foundation (AACDCF). is on a mission to assist in rebuilding the lives and dignity of survivors of domestic violence through compassionate cosmetic dental services and support programs. Our program provides restorative and cosmetic dentistry in the smile-zone at no cost to qualified survivors through our nationwide network of volunteer cosmetic dentists and our support team of laboratories and dental manufacturers.
The Give Back a Smile (GBAS) program launched May 27, 1999. Since then, AACD member dentists, dental laboratories, and other dental professionals have volunteered their time and expertise pro bono, to restore the damaged smiles of more than 1,100 survivors of intimate partner violence for a total dollar value of more than $10 million.
The mission of the Shadow Buddies Foundation is to provide emotional support through education regarding illness, disability, or medical treatments. The foundation accomplishes this mainly through unique programs designed to enhance the lives of children and adults and increase compassion and understanding of differences.
Shadow Buddies are condition-specific dolls designed to be a friend "just like me" for seriously ill or medically challenged children. The Buddies not only provide comfort to the ill child, but also provide physicians a hands-on method of educating newly diagnosed children and their families about a particular disease or medical condition and its treatment.
Dentistry From The Heart (DFTH) is a national non-profit organization dedicated to providing free dental care to those who need it. Every year, individual dentists and practices across the country donate their time and resources to host their own DFTH events. In support our of DFTH partners, the organization serves to recruit, unify, and promote events on a national level.
Each February, the American Dental Association (ADA) sponsors National Children's Dental Health Month to raise awareness about the importance of oral health. NCDHM messages and materials have reached millions of people in communities across the country. Developing good habits at an early age and scheduling regular dental visits helps children get a good start on a lifetime of healthy teeth and gums
Heart to Heart International has been creating a healthier world since 1992. Our mission is to improve global health through initiatives that connect people and resources to a world in need. Through our mobilization efforts, we provide medical education, deliver medical aid, respond to people in crisis and address community-health concerns around the globe. You will find this in our DNA as you browse our core ideology. We are continually driven to help more people in need and engage more people in our cause–all with the dream of a world where disaster and disease are no longer universal concerns.
Harvesters' mission is to feed hungry people today and work to end hunger tomorrow.As this area's only food bank, Harvesters is a clearinghouse for the collection and distribution of food and related household products. We've been helping people in need since 1979 by: Collecting food and household products from community and industry sources, Distributing those products and providing nutrition services through a network of nonprofit agencies, Offering leadership and education programs to increase community awareness of hunger and generate solutions to alleviate hunger
The Donated Dental Services program is a volunteer network that provides free, comprehensive dental treatment to those in our communities who are the most vulnerable – particularly those who are disabled, medically fragile, or the elderly. Our network provides dental services to patients who are unable to afford treatment, nor can they qualify for public aid. Thanks to the network of over fifteen-thousand dentists and over thirty-five hundred labs who participate, our program has passed the $300 million dollar mark in donated treatments. We've made a positive impact on the lives of more than 100,000 people.