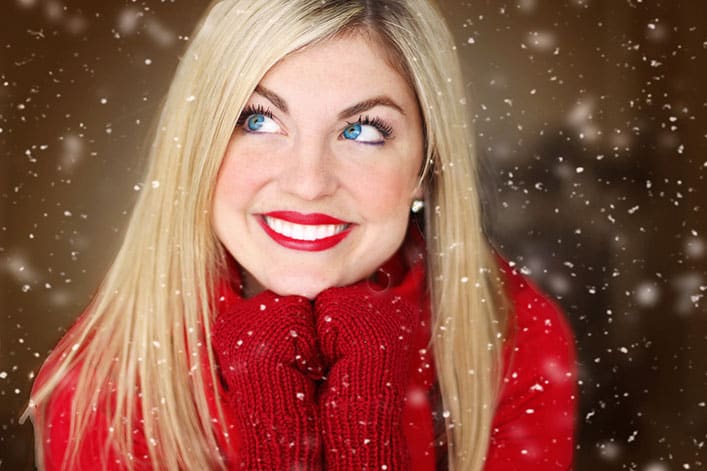 Whitening for Life Program
Teeth whitening is a popular option for many patients who want their smile to shine.
When a person whitens their teeth with a custom tray and whitening gel for two weeks, their teeth will go 8 to 10 shades lighter than their original shade. Unfortunately, after one year, your teeth will revert almost back to their original shade due to various food, coffee, tea, red wine and cola drinks. With our Whitening for Life Program, this shade reversal will not happen.
With our Whitening for Life program, we will make custom trays for your upper and lower teeth. You will then place whitening gel in the trays and wear the trays for one hour each day for two weeks. Your teeth will get 8 to 10 shades lighter than your original teeth shade. Then every time you come to our office to see our hygienist, every six months for an exam and teeth cleaning, you'll receive a complimentary tube of whitening gel. For the next three days after your professional teeth cleaning appointment by our hygienists, you'll wear the trays for one hour each day for the next three or four days. This will insure your teeth will keep the same vibrant shade instead of rebounding back to a darker shade.
We have had dramatic results with hundreds of our patients who are on our Whitening for Life Program. Think of how great you'll feel with a beautiful white smile!
The only requirement to be a member of our Whitening for Life Program is to maintain your regular six-month appointments with our hygienists and doctors.
Please call us today for an appointment…it's time! 913-631-2677.
First and foremost, I would like to thank all of the staff here at Perfect Smiles Dental Care. Your staff removed all of my previous dental fears that I once had. Your staff was always willing to help and answer any questions or concerns I had. My experience here at Perfect Smiles was outstanding and all should be complimented for their hard work. Once again, I Thank You All for helping me feel confident to smile again.
I have to thank you a million times over for the self-esteem you have given me! I no longer hide my smile with my hand or keep my lips together when I smile I was sol self-conscious of my crooked teeth, especially in front of a camera. As I looked back through the years, I noticed that my smile was always "closed mouthed" in all my pictures. Now, I want to take pictures just to see my smile. I never thought a smile could feel good or be fun. Thank you for giving me beautiful teeth.
PS: A special thank you to Dawna. She's the kindest, most gentle person that I have ever met
I'm taking this opportunity to express my thoughts about my personal experience with you and your staff. I was your patient a number of years ago until you no longer honored our individual HMO coverage. Then I went to the Kansas City Missouri Dental College for about 4 years. You had given me a letter with a proposed treatment plan indicated about $2,000 worth of work necessary for my mouth. I spent my time with the dental college putting up with a continual change of students and deferrals and postponements because of work being performed on the dental building. My teeth were cleaned only 3 times during those years. Each visit would be about 3 hours with a new student charting and waiting while a teacher looked over the work of a student. Then that student moved on, graduated, etc. and the whole process would start all over again with a new student. Meanwhile, one or more teeth went bad and had to be extracted. The procedures recommended in the letter by you were never performed.
I finally got tired of this process and returned to you and your office. By now, $15,000 of dental work was necessary to repair my broken teeth just so I could eat and keep what teeth I could. It was a pleasure and relief to return to your office. Thank you for your expertise and timely referrals to specialists when needed. Now with an upper plate, lower bridge, crowns and porcelain inlays, I can eat successfully and display a "perfect smile". I have confidence in you and your staff and am pleased to get regular cleaning and check-ups. I would definitely recommend your office to anyone for any dental needs. I hope this letter will help convince someone to make the right decision and take care of their teeth. This is the right way to do it
I was always self-conscious about my discolored teeth and didn't smile much. After Dr. Bridenstine whitened my teeth and closed some gaps with cosmetic bonding, I began smiling all the time. People said I was like a new person. Wow, what a difference! Thanks, Dr. Bridenstine and your wonderful staff at Perfect Smiles Dental Care for my beautiful smile. I love it!
Many thanks to Dr. Bridenstine's office and Invisalign! I am finally able to communicate face-to-face with someone without being self-conscious of my smile!
Thanks to Dawna's patience and drive for perfection, I am ecstatic with the results and I know my case with Invisalign could not have turned out any better. Dawna knew exactly what was supposed to happen with each aligner and cared enough to make sure the results were exactly what we expected and nothing less than 100%.
Everyone I know is extremely impressed with the results I achieved using Invisalign. If I could go back and do it all again, I would absolutely choose Invisalign again (but only through Dr. Bridenstine's office!).
I'm pleased with the results of my Invisalign treatment. My expectations were met completely. When I came in, my teeth needed help, but after wearing Invisalign for less than two years, no one would ever know that I once had crooked teeth. The Staff at Perfect Smiles is extra special. They always made me feel at home while being friendly and informative throughout my treatment. They treated my teeth like theirs, so special care was given at each visit. I'm glad I chose Perfect Smiles Dental Care to handle my dentistry needs and I'm thankful that the Invisalign treatment gave me a beautiful smile again."
We look forward to serving you and your entire family, please call to schedule a complimentary consultation. We will gladly answer any questions you may have.