Perfect Smiles for Your Entire Family!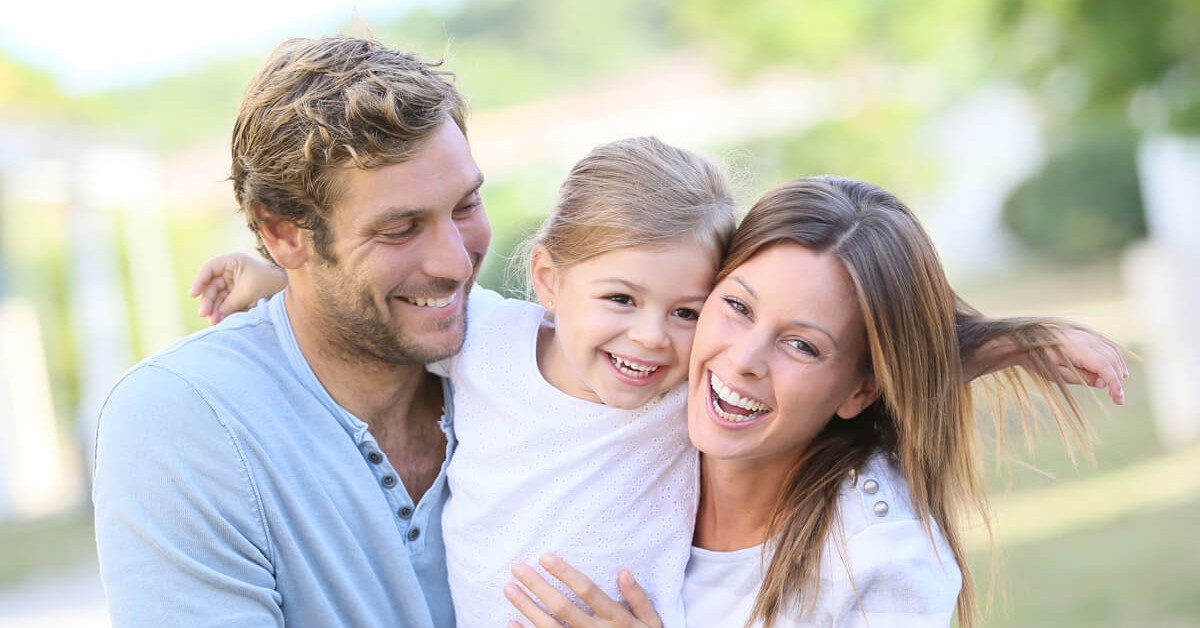 Your Kansas City Family Dentist
Our Dental Hygienists
Our hygienists give thorough and gentle teeth cleanings. They practice family dentistry in a "no lecture zone" environment. You won't be lectured about the condition of your mouth or how come you're not brushing or flossing three times a day! They won't upsell or pressure or push you into any unnecessary treatment.
They will recommend sealants for your children. Sealants are a thin tooth colored bonded coating placed on permanent molars when they first erupt through the gum line. Sealants will prevent your children from getting tooth decay in the natural fissures and grooves on the chewing surfaces of their teeth.
Our hygienists also offer children and adults fluoride treatments. We do not use those "gaggy" Styrofoam trays loaded with fluoride gel and then put you through three long minutes of cruel and unusual punishment! We use fluoride that is gently painted onto your teeth with a micro brush. These gentle fluoride treatments prevents recurrent decay from forming around fillings and crown margins and at the same time, strengthens your tooth enamel.
Our hygienists can also desensitize sensitive teeth due to gum recession by painting on a desensitizing solution on the exposed root surfaces providing instant relief from cold liquids, ice cream and brushing with toothpaste.
Family Dentistry and Our Doctors
Our doctors give virtually pain-free injections. They use topical anesthesia on a Q-tip and place it on the injection site. This insures there is little to no discomfort when the local anesthesia is administered; maybe the feeling of a "little pinch" at worst!
For those who are nervous or afraid to have dental work done, our doctors will recommend to dental phobic patients nitrous oxide gas. Nitrous oxide is an anti-anxiety method that relaxes the patients during their treatment. It removes the level of fear and anxiety that many patients have in a dental chair and allows them to comfortably receive the dentistry they truly deserve.
For those who want to go deeper and have little to no memory of their dental appointment, our doctors are trained and certified to provide conscious and moderate IV sedation. Our patient's comfort and safety are our number one priority. Our doctors are CPR and ACLS, (Advanced Cardio Life Support) trained and certified. We can provide sedation dentistry as an option for those patients who may have dental fears.
What We Offer
We offer a wide variety of family dentistry services ranging from placing tooth-colored, mercury-free composite fillings. These fillings look great, feel good and last a long time. We provide life-like veneers, metal-free porcelain, crowns and bridges. Teeth Whitening, both in-house and take home, is a popular service offered to our patients.
We offer dental implant crowns and bridges to replace missing teeth. We also provide partials and life-like, fully functioning dentures and implant retained dentures. Our doctors can also reline an existing denture to make it a more comfortable fit.
They make many comfortable custom made night guards for those who may be clenching and grinding their teeth at night. Our night guards will protect your teeth, existing dentistry and give your TMJ, (jaw joints) a rest and help eliminate headaches, migraines and painful TMJ joints that pop and click.
Is your spouse or significant other snoring all night and you can't sleep? We provide a comfortable anti-snoring retainer that will immediately stop the snoring of your partner and allow you to finally get a good night's sleep.
If you are experiencing painful teeth, sensitive teeth, chipped teeth, missing teeth, cracked teeth, broken teeth, stained teeth, yellow teeth or chronic bad breath, we can help you!
Please call us today for an appointment…it's time! 913-631-2677.
We look forward to serving you and your entire family, please call to schedule a complimentary consultation. We will gladly answer any questions you may have.