SEE Why Lenexa Familes Choose Perfect Smiles Dental Care...
Lenexa families choose Perfect Smiles Dental Care because we are fast, friendly, affordable, and professional. And those are not just common claims. Only Perfect Smiles Dental Care offers:
No Lecture Zone!
We understand. Maybe you're embarrassed of your smile. Maybe you eat too much candy. Maybe you've got cavities. Maybe you've got bad breath. You've already got enough stuff to be concerned about, right? You definitely don't need your dentist lecturing you about brushing your teeth and not eating sweets or just generally scolding you in regards to your dental hygiene. At Perfect Smiles Dental Care, you can rest assure that our professional staff will never lecture you. We are on your side. We are here to help you achieve your Perfect Smile.
Same Day Appointments
When dental emergencies strike, they strike hard and fast. We understand. Give us a call before noon and we'll get you in the same day. If its after noon, give us a call anyway and we'll see if we can't work something out.
Your Insurance and Our Insurance
More than likely, we take your dental insurance. You can click here to see the list of dental insurance we accept. And if you don't have insurance, don't worry, our In-House AFFDent program is here to ensure that you are covered with an affordable dental program. No matter what, you can afford your Perfect Smile!.
Our Unique Patient Comfort Protocol
At Perfect Smiles Dental Care, we ensure your maximum comfort with our exclusive Patient Comfort Protocol. No other dental office goes to this thorough of an extent to ensure you receive the professional service you deserve.
Read more
"I want to thank Dr. Bridenstine and Staff for being so wonderful to me, not only by giving me my "Dream" smile but for also helping me through my extended process of bringing my teeth back to good health after years of neglect. Every visit is welcomed with a warm greeting, as well as taken care of during the entire visit with a blanket/pillow, sweet, hand-holding or little rubs to make sure that I am comfortable, and constantly checking in to make sure that I am alright. When I leave, I am so thankful for the kindness and genuine care that I am given. I feel honored and lucky to be a patient and feel part of the Perfect Smiles "family". You are all so special and unique! Thank you!"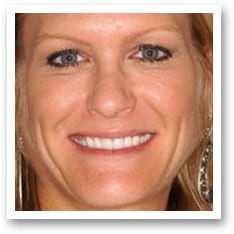 "Before the procedure I never believed my smile could look so good. I'm amazed, pleased and proud. You have a real caring dentist office and staff."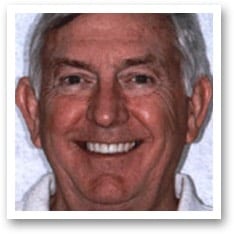 "I was always self-conscious about my discolored teeth and didn't smile much. After Dr. Bridenstine whitened my teeth and closed some gaps with cosmetic bonding, I began smiling all the time. People said I was like a new person. Wow, what a difference! Thanks, Dr. Bridenstine and your wonderful staff at Perfect Smiles Dental Care for my beautiful smile. I love it!"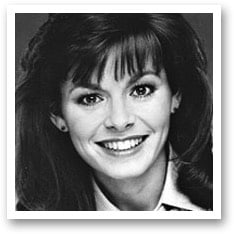 "I had a great experience with the Dentist and Staff at "Perfect Smiles". They were extremely helpful in bringing my dental work up to date and getting me fitted for a Snap-On Smile."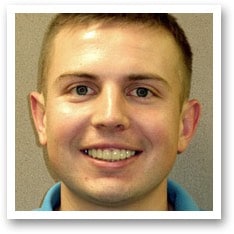 "I have always been embarrassed by my teeth. I never really smiled in pictures and people noticed this. I've always had a series of bad experiences with dentists. From the beginning everyone here has treated me with the utmost respect, kindness and professionalism. For the first time in my life, I don't dread coming to the dentist. I actually look forward to it! I had metal braces as a teenager and that was a disaster. Invisalign makes so much sense and was so easy. Now that I have veneers on top, I couldn't be happier with the results. I wish the whole world knew how great everyone in this office has been to me and I can bet, everyone who comes there."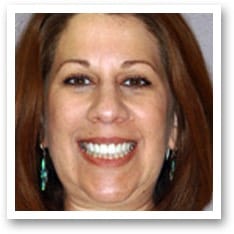 "I found your office, Perfect Smiles Dental Care by searching on the internet for cosmetic dentistry in the Kansas City area. There were many offices to choose from but I ended up choosing your office and I"m glad I did. All of your staff was very welcoming and really knew how to achieve the goal of helping me achieve a perfect smile! I drove an hour and a half each way to your office, which in this case did not bother me at all because I knew what the end product would be. Your facility is very clean and technologically up to date and my favorite, your ultra-soft "Tempurpedic" dental chairs to relax in while you work on my teeth. I admit that I have fallen asleep in those chairs a few times.</p> <p>Also, I enjoyed listening to music while you worked on my teeth. On one of my appointments, I forgot to bring a CD with me so one of your assistants went out to her car and brought back for me one of her CD's for me to listen to. That small gesture made a big impact on my experience with Perfect Smiles Dental Care. All in all, you have an excellent staff, excellent service and of course, excellent teeth is what Perfect Smiles Dental Care is all about."